Fabric Formwork

Design for Manufacture programme,
The Bartlett School of Architecture, UCL, 2017
The studio was a hands-on introduction to the commonly used construction material –Concrete. The focus of the individual study was exploring fabric formwork and small-scale soft moulds while experimenting with different materials and techniques. The main quality explored throughout the project was the material's ability to transform while it sets.

The initial experiments included stitching PVC sheets to create 'inflatable' moulds. The diameter of the patterns had to be over 5 cm, to enable the concrete to flow smoothly. Suspending the mould during the casting process allowed gravity to fill it up thoroughly. Due to self-weight, buckling is visible in the final cast. The shiny and smooth surface finish was the effect of the PVC sheets.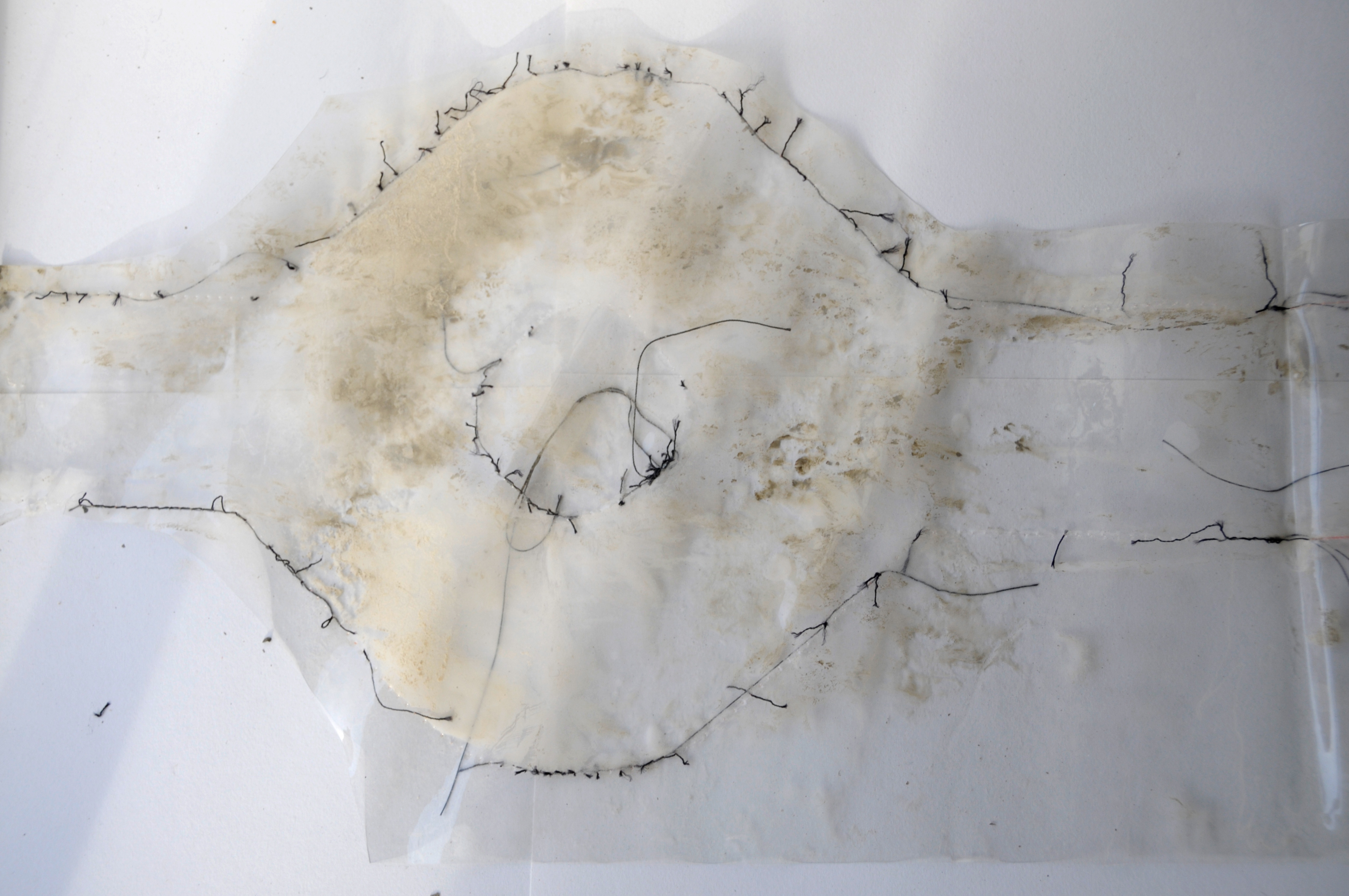 Further trials included joining PVC sheets with foil lining to achieve dramatic creases in the concrete cast.Additional casts were practised with a flat hose, served as a mould. The aim was to form a predefined arc shape, casting the mould in suspension. The hose's material was too rigid and was very difficult to bend and shape into a continuous curve. The proportions, diameter of the hose and its length were also unsuitable for the desired curvature. The result was surprising, deep and expressive folds accrued in the bending areas. The texture of the hose's material is evident in the final cast.


The trials mentioned made use of pre-mix concrete and did not consider reinforcement which is essential when scaling up these elements. The integration of traditional steel reinforcement provides a challenge to such soft formwork, therefore other materials such as fibre-reinforced mixtures could serve a suitable solution.